HI!
I'm new in this electronic world, and I want to know how to connect my Raspberry Pi 3 with this led strip and the TXB0108 level shifter.
I was following this diagram, but has some variations to my original diagram approach.
In the beginning I was connecting the BCM 10 (MOSI) pin with the DI pin in the led strip and the BCM 11 (SCLK) with the CI pin in the led strip: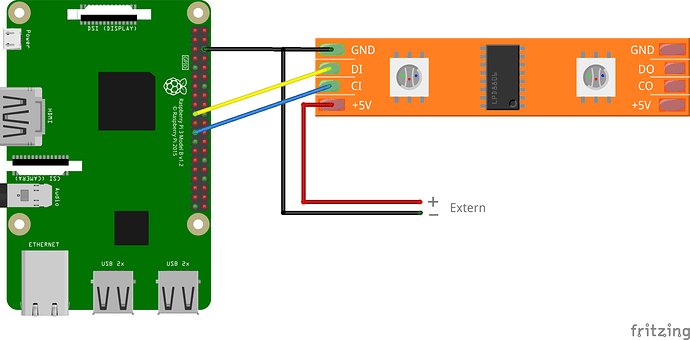 Using the level shifter, I thought that it could be the same approach, but no.
Does anybody can help me with some diagram about how to connect the level shifter and explain me how the inputs and outputs works?
Thanks in advance!