Hello,
Sorry if my question feels dump

I am using pdf export for later one side etching (the chemical process). typically i would use the following file printed in a transparent sheet
myproject_etch_copper_bottom_mirror.pdf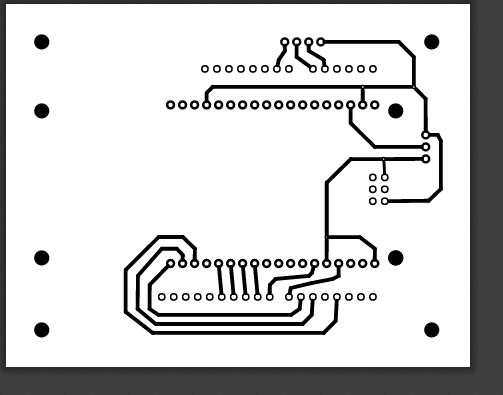 Once the board is etched, we use a manual milling machine to make hole and a circular saw to cut the sides.
My problem is that i would like the outside boundary of the PCB board to be etched too so that i known exactly where to cut. Right now we try to measure with a ruler draw the sides with permanent ink pen. So each board as sligthly different sizes

For the record, the file myproject_etch_silk_bottom_mirror.pdf does show the outside boundaries ot the PCB board but without the mounting holes so it's hard to align
Is there some sort of option to make the outside dimension of the board to appear in the etch copper pdf file ? or should i just try to manually create 4 "fake wires" drawing the outside boundaries manually ? (not tried yet)
any idea ?
thanks
fourchette