It is an industrial design project I started at uni. I think I am in over my head!
I made a little video and a schematic to save some time.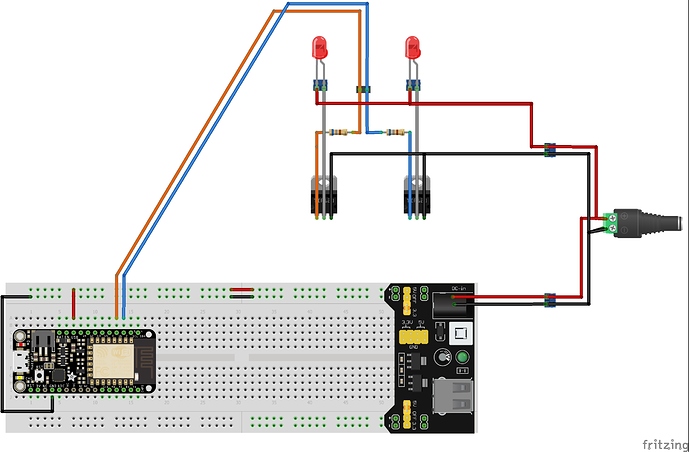 ADDED note: The huzzah feather also starts if the leads from output pins 2 and 16 are disconnected. The LED strips flash when the reset buttons are pushed, the output pins 2 and 16 are momentarily pulled high. My guess is that it would open the transistors and cause some sort of power shortage that prevents the huzzah booting.
So my guess is that I need a capacitor somewhere to smooth this out but where?
thanks for your time fellas.