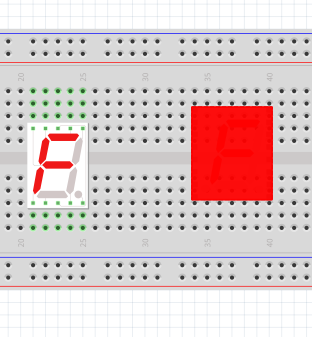 wrong SA08-11.fzpz (9.9 KB)
I used Inkscape to modify the original 7 segments display on the left (10 pins) to build a SA08-11 7 segments display with 16 pins (really it is only 13).
I followed a tutorial and when I finished and try to put the new part in the breadboard I get a solid color rectangle instead of something similar to the original 7 segments by Fritzing.
Any idea?
Thanks in advance,
Juanjo