Hi
We have developed an open-source prototyping platform evive. The FritZing file is attached.
Explore more at: http://evive.cc.
evive is an open-source embedded platform for all age groups to help them learn, build, debug their robotics, embedded and other projects. With an Arduino Mega at it's heart, evive offers a unique menu-based visual interface which removes the need to re-program the Arduino repeatedly. evive offers the world of IoT, with power supplies, sensory and actuator support in one small portable unit.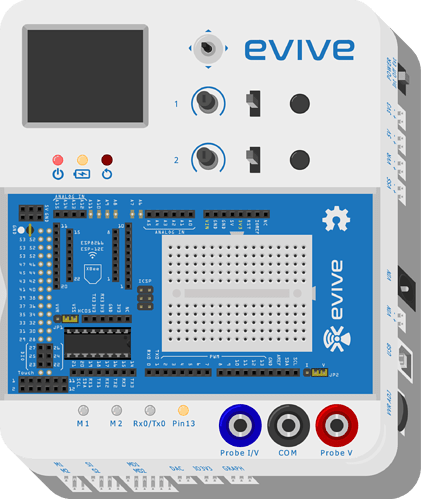 The fritzing part can be downloaded here:
https://github.com/evivetoolkit/evive/blob/master/fritzingFiles/evive%20v1.fzpz
Your comments are welcome to improve the design and features of the product


-Dhrupal