Hi everyone,
I created a custom part for ESP-WROOM-02 with Akizuki-Electronics breakout board, as you can find at http://akizukidenshi.com/catalog/g/gK-09758/ . It is available only in Japan, but I hope someone may find this useful!
ESP-WROOM-02-AE.fzpz (36.2 KB)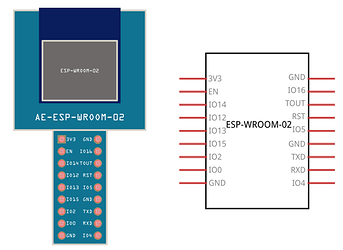 As you see, It is not fancy at all since I put a minimal effort just to satisfy my requirement. Please feel free to improve it if you like.
Best Regards,
Tomoto