Hi! Everyone,
First of all, thank you very much for any help!
Please, I am looking for an, apparently simple, Fritzing Part of a Dual/Double USB-A 2.0 Female 90° Jack for PCB.
Just to better explain it, here it is the photo and dimensional details: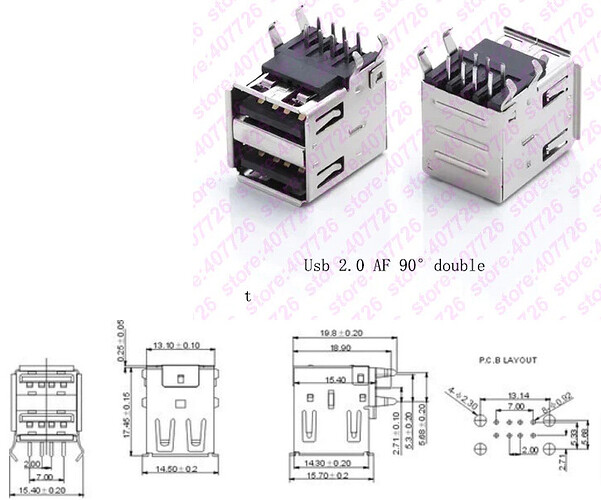 Please, anyone have it or can help me in finding this part?
Thank you very much in advanced!
Best regards!