There likely isn't one and its not worth making one. It is presumably (the web site has no schematic) a SPST switch (of which there are a number available.)
Peter
Maybe they need this module for graphic illustration.
That's right, it would be to improve the graphic illustration of my circuit (so I don't have to write that that component is not actually what is drawn). I disagree that it's not worth making one, because if there are so many types of SPST switch components, why not make at least one with key activation?
This wasn't worth doing because there are an infinite number of switches available and generic ones work fine. However I did make a part for this despite that.
key-switch-ks-01.fzpz (3.8 KB)
Peter
Based on your model, I decided to create my own design for this switch. Here's my drawing in case anyone else is looking for this key:
key switch ks-01 (chave com segredo).fzpz (8.3 KB)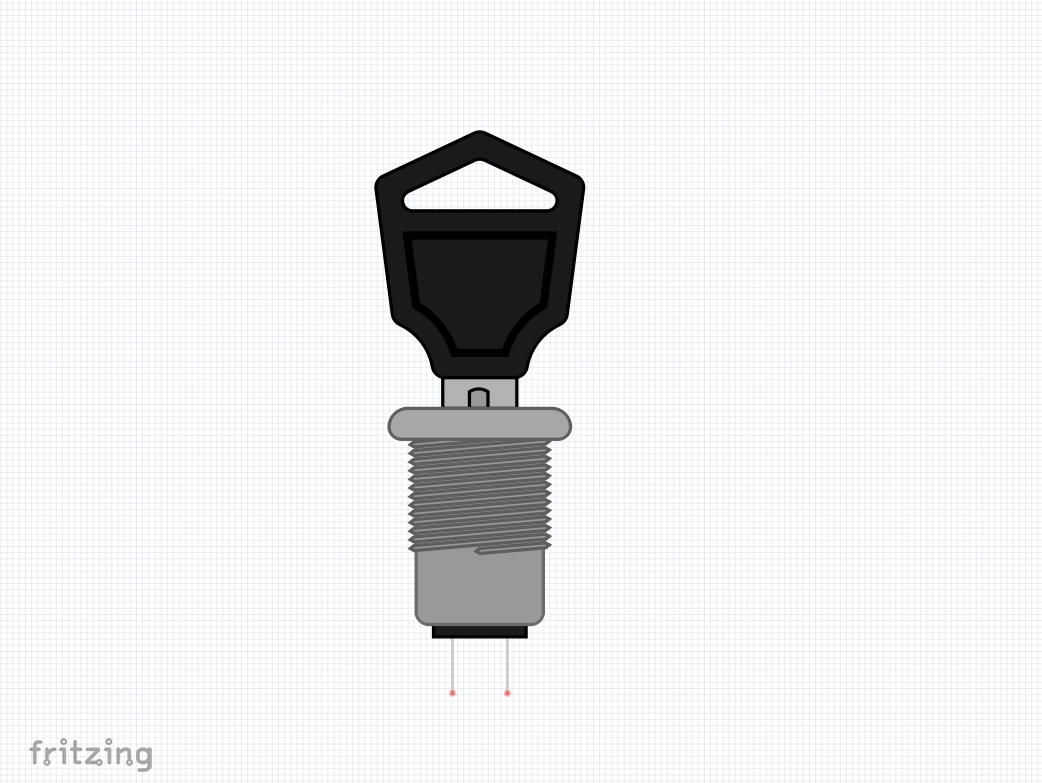 Thanks!
Which makes my point that this part was not worth making, as it was a waste of my time. Hopefully I will learn for the future …
Peter
For me, your part was essential for me to be able to do my own (so for me it was worth it). I had no idea how to draw this part, so seeing your drawing (which I didn't like, because it was very simple and because of the angle of the representation of the part), I understood what would be the best way to draw this part (at least, in my opinion ).
Thank you for your work!