For a project, I'm trying to create a custom PCB that would have the rough size of an arduino uno shield but with some material removed to accomodate for some features on the arduino board I'm using.
I'm creating my svg in inkscape, but somehow every time I try to export my fritzing project with the custom pcb, the top of the pcb gets lost. Here's a preview of what my contour.gm1 file looks like in a gerber viewer: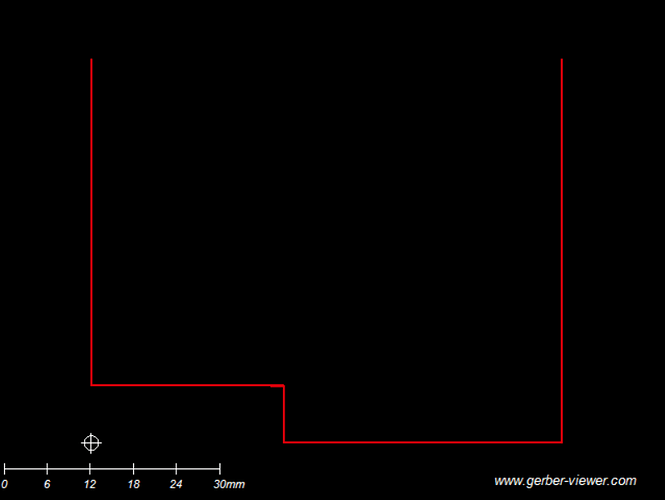 Any idea what I'm doing wrong?
Here are all the files you might need, like .svg, gerber and .fzz