Hello!
First sorry for my bad english.
I created a component for my AS5600 project. On breadboard windows, it's ok (pinout are correct)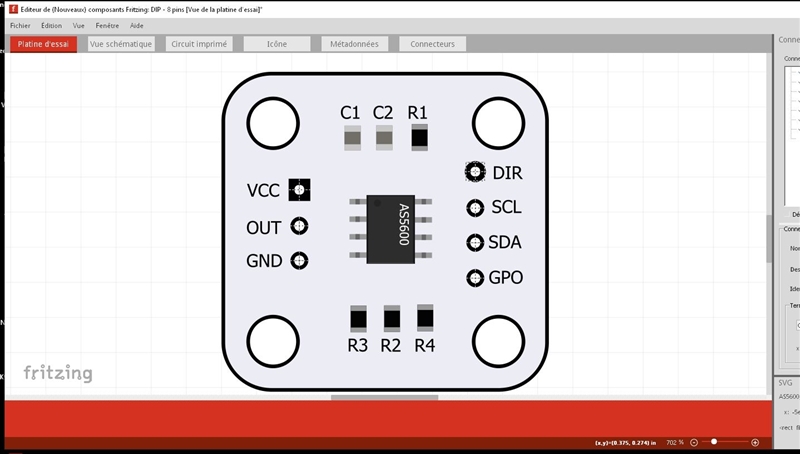 But when i'm trying to create "shematic" it doesn't work correctly… no way to have the 7 pins assigned despite having named the "object properties" in inkscape…

This is the link of schematic.svg
Can you help me please?
Thank you!
Jean-Christophe