I created a custom part using Inkscape and a text editor. Everything went great until I ordered PCBs in The Fab. Because The fritzing Fab automatically uses copper fill my PCBs are unusable as all pads got included into the copper fill.
The part with copper fill applied (I can only post one image):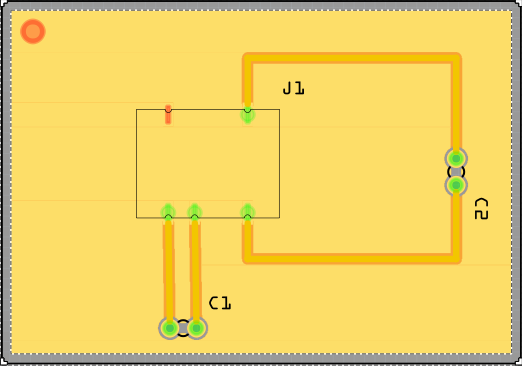 My custom part is here:
kdc_nxj1.fzpz (38.3 KB)
How should I define the pads so that fritzing doesn't include them into the copper fill? I've done other custom parts but I have the problem only with this one. As I cannot find the relevant difference I wanted to ask here what defines if a pad may be included into copper fill.