In breadboard view, you can use the negative rail to connect multiple wires to ground.
In PCB view, it routes them in a way, which works in practice, but becomes very confusing (at least for me) as the circuit grows in complexity.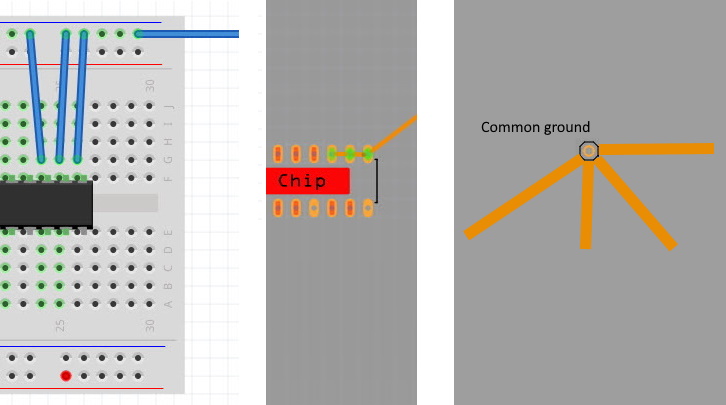 Is it possible to create some type of common ground terminal in the interest of clarity?
The same applies to positive terminals.
In other words, is it possible to add some type of terminal component that allows multiple wires to connect to the same point?
I am new to electronics and this issue has really stopped me in my tracks. Any help would be massively appreciated.