Hey, I'm new to arduino and I want to connect a solar panel to my breadboard, so I can power my project.My questions is, can I connect the solar panel and the lithium battery with a solar panel charge module direct to the breadboard?
For example this is the circuit I've made: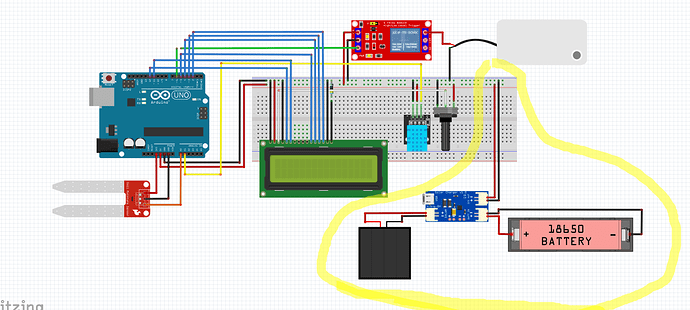 I'm talking about the yellow part. I want to power my project using a 5v solar panel.
If someone wants to know more about this module here is a link :