Salve a tutti volevo chiedere se cortesemente qualcuno ha in libreria i condensatori poliestere? Grazie e complimenti per il sito.
Not directly but a ceramic capacitor from core parts will do the same job unless you need something larger than 0.2in in pcb for through hole in which case you would need a custom part.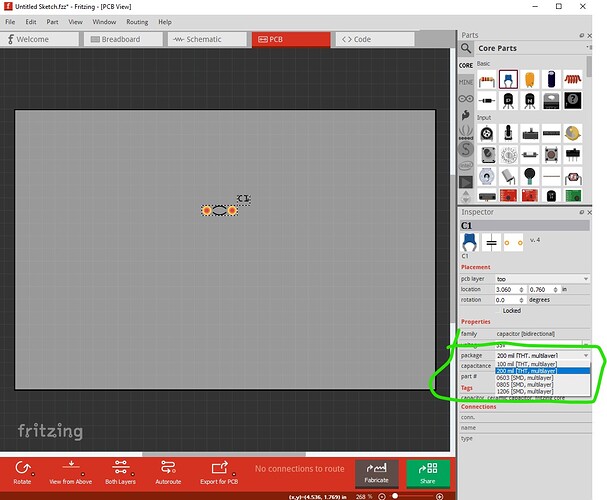 the size (or an SMD part) is settable Inspector.
Peter
via google tranlate:
Non direttamente, ma un condensatore ceramico dalle parti principali farà lo stesso lavoro a meno che tu non abbia bisogno di qualcosa di più grande di 0,2 pollici nel circuito stampato per il foro passante, nel qual caso avresti bisogno di una parte personalizzata.
la dimensione (o una parte SMD) è impostabile Inspector.