Hi All,
I am trying to replicate a project found on youtube https://www.youtube.com/watch?v=Ixln9wI0_uQ
It is similar to what I need but there is no clear circuit diagram.
i want to set it up on breadboard and then adjust code to my needs. Teaching myself both arduino and fritzing on something of interest to me rather than trying to absorb information from 50 odd tutorials.
From the limited visuals on the video, I have tried to duplicate it in fritzing.
I will try to upload a picture of what I have created on fritzing, please ignore the battery powering it, I intend to use 12v dc 3 amp power supply.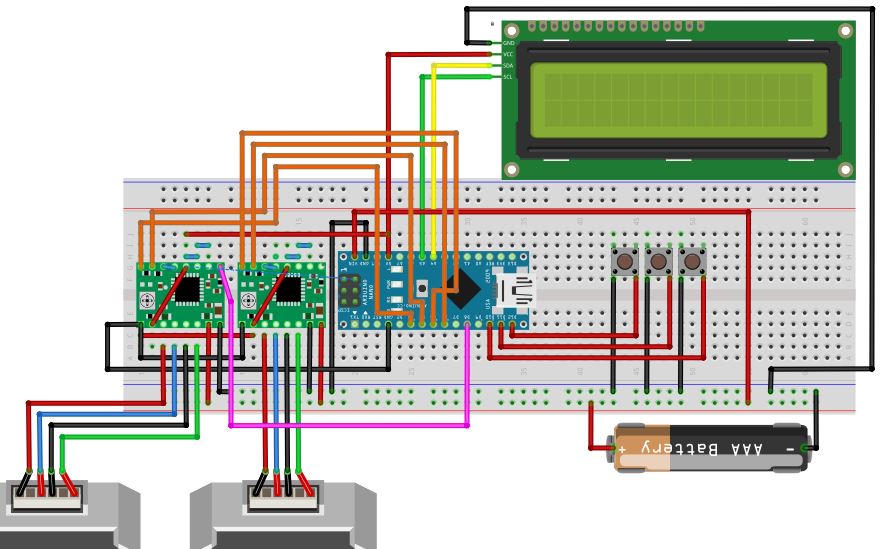 If anyone has the time to take a look and offer any help regarding any issues, thank you in advance.