Please, I'm a newby in electronics.
When I design a PCB, I always wonder what is the correct position of decoupling capacitors.
Here an example of two capacitors located close two servos: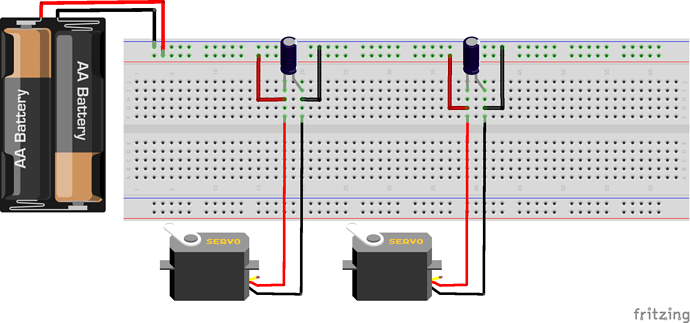 Here follows the PCB I designed: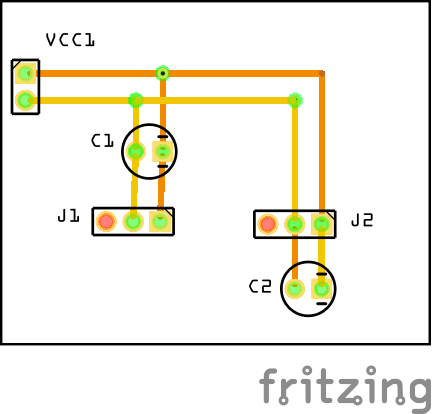 Here my question: the capacitor should be placed between VCC and the servo (as C1, in the order VCC-C1-Servo ), or is it the same if the capacitor is placed immediately after the servo (as C2, in the order VCC-Servo-C2)?
It is clear to me that capacitors must be placed as close as possible to the servos.
Thanks,
Valerio