Hi,
I'm new to electronics, fritzing and arduino.
I want to control some relays remotely and with physical buttons.
I stumbled on a post on StartingElectronics.
The author included following diagram: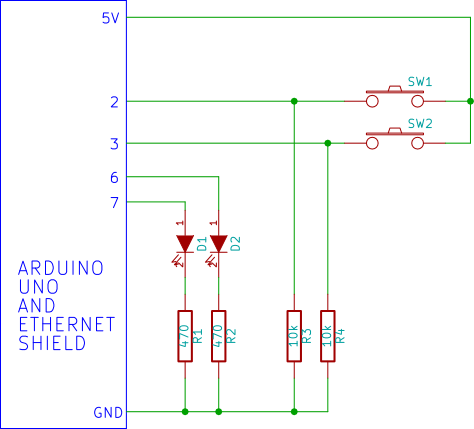 It looks a very nice, but mostly very chinese to me.
I am not able to create a breadboard of it.
Can anyone help me out to create a fritzing diagram out of this scheme?
Thank you in advance!
Kind regards
Max