Hi there,
in order to make the wiring for a button easier, I had the idea to create a small PCB for that.
So just connect a buttons and connect the sx1509 to it.
Now my question is, how can I improve the wiring? Because of the diodes, I had to move the traces a lot and I don't know, if they are pointing into the correct direction.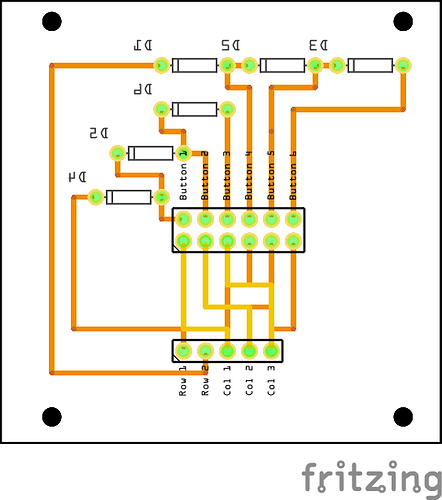 I hope someone can help me to improve that little PCB.
Thank you
arcade-buttons.fzz (8.6 KB)