Dear members i am really looking for AD620 Module ,
Thank you
This part should do what you want. As usual if you want mounting holes in pcb you need to drag a hole over the circle in silkscreen and set the size correctly.
ad620_module.fzpz (9.8 KB)
Peter
The first part here
looks like it should do.
Peter
This is likely as close as there is. Wall warts haven't been that popular as parts. This is a generic 120 to low voltage supply.
Peter
i have question can i write text on dashboard of simulation components name etc
thank you very much
I'm not sure what "dashboard of simulation components name etc" is. You can add text to any view like this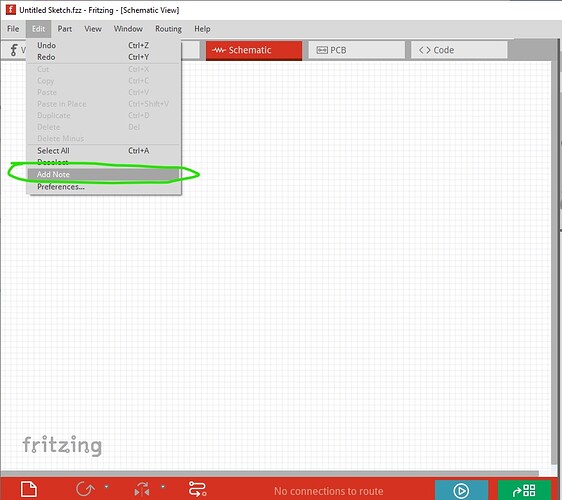 then enter the text in the note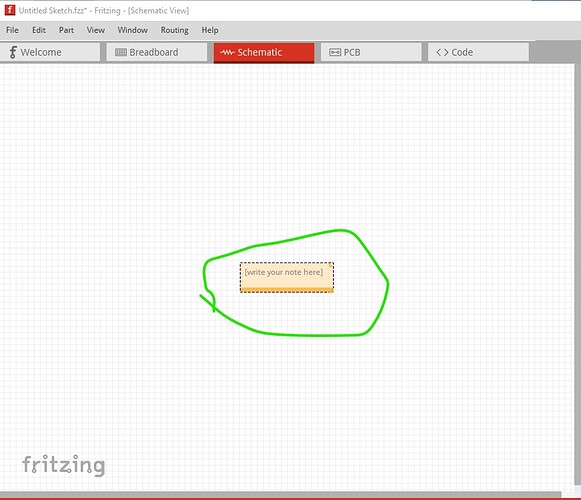 and then move it where you want. Or add text by dragging the text icon for the view from core parts in to the sketch and then add text to it like this: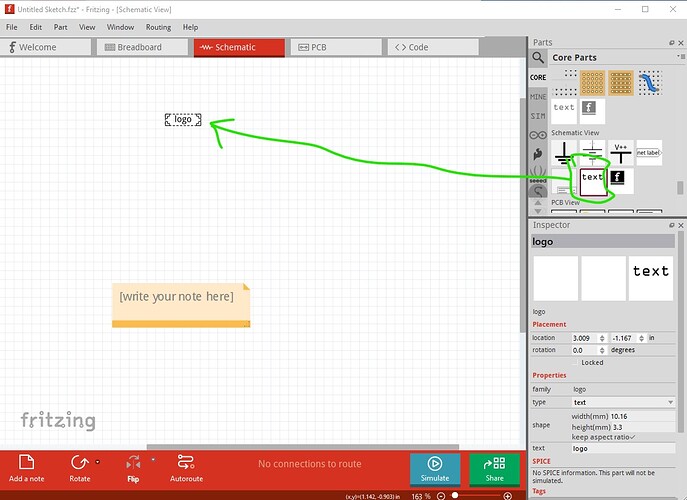 but I'm not sure if either of those do what you want.
Peter
thats perfect i am looking for
A google search for "fritzing part I2C 1602 LCD Display Module" turns up this part which should do what you want.
Peter
We would need a data sheet that describes what you want. A picture isn't much use. It looks like a fsr from core parts may do but there isn't enough information here to say for sure.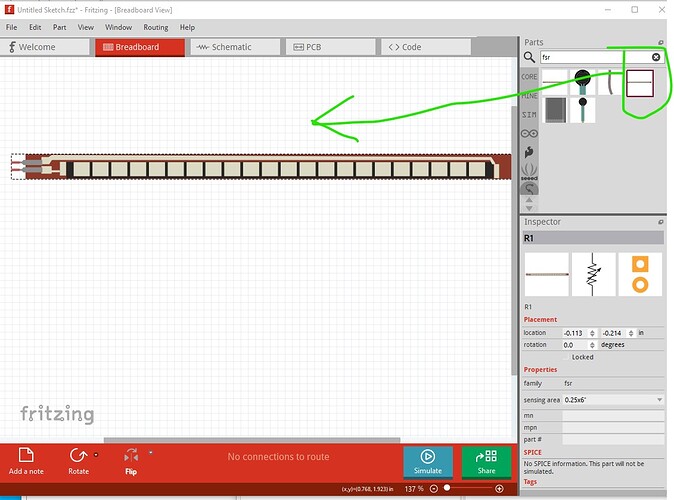 an fsr is a strain gauge of sorts and thus may do.
Peter
Model BMB120-80AA
Details
Grid Size : 80 multiply 3.0mm
Base Size : 92 multiply5.0mm
Resistance : 120ohm
Sensitivity Factor : 2.0
just i need these parameters , if kindly any possibility
The fsr in core parts should do you. It is slightly longer at 174mm and slightly wider at 8.7mm but that should be close enough without needing a new part.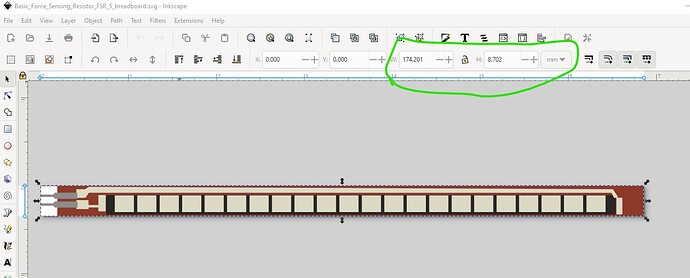 Peter