I need this component for a college project, can anyone help me, please?
15A Single DC Motor Driver wiki-DFRobot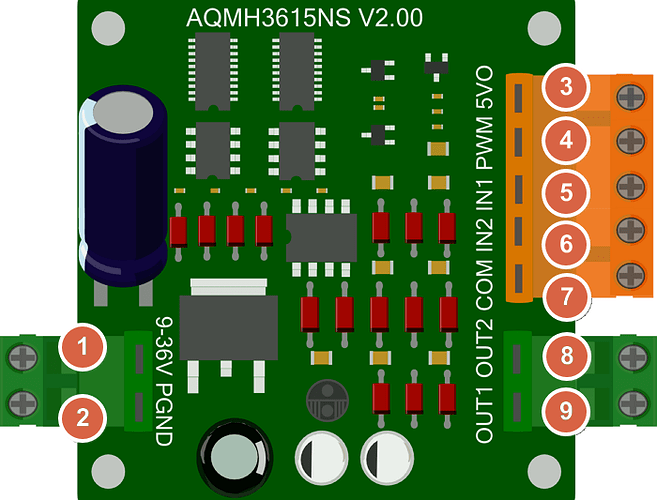 This should do what you want. Note pcb is a bit odd in that the pins come out to pads outside the board where they would connect via wires to the screw terminals, and the mounting holes are only in silkscreen. If you want mounting holes, you need to drag a hole from core parts/pcb in to your sketch and place it over the hole in silkscreen and set it to the correct size. The holes will not be drilled by default.
DFR-dri00420-single-channel-motor-driver.fzpz (22.3 KB)
Peter