Steps I took that resulted in the problem:
Started the software and got the error message that some files were unable to find.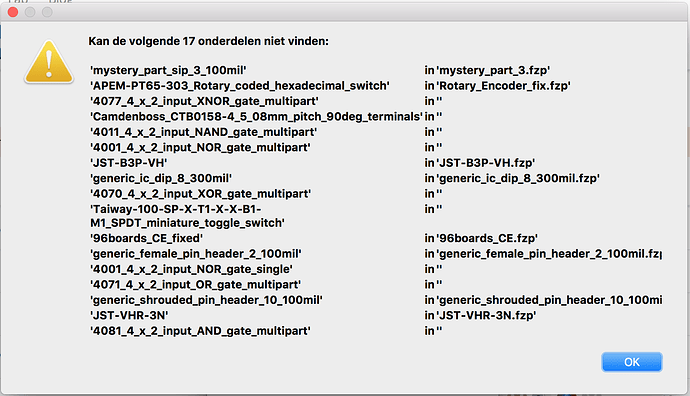 I cannot open example drawings or re-open saved files.
What I expected should have happened instead:
Opening without errors, seeing an example drawing, being able to re-open and edit a saved file
My version of Fritzing and my operating system:
It is a new install with the latest version.
I am working on a macbook pro with MacOs 10.12.6
I have already been searching for similar posts on the forum, but can not seem to find one with a solution. I have installed and am using the software as the same user.
Thanks in advance for your help. I would like to get this to work because it is the best software that I can find for my needs. Really want to get started