Steps I took that resulted in the problem: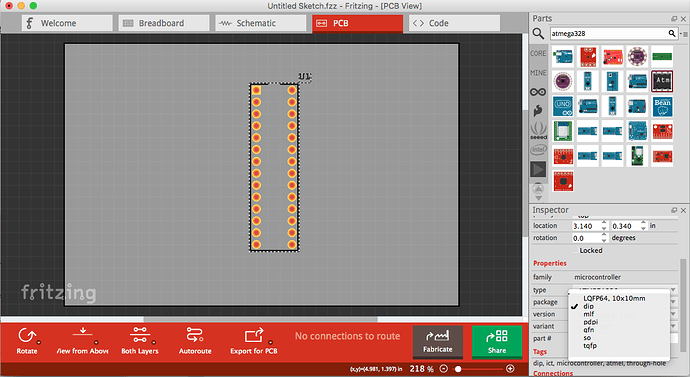 In the bottom right, you can see I was trying to change the package of the Atmega328. I can change it a few times without Fritzing crashing, but then it randomly crashes when I try to change it.
What I expected should have happened instead:
The package should have changed and frizzing should not have crashed.
My version of Fritzing and my operating system:
Fritzing 0.9.2. OSX El Capitan.