Hi,
I designed a PCB in Illustrator and exported the SVG file.
The part uses copper pads on top and bottom layer.
When I try to add it to Fritzing I get the following error:
This version of the new Parts Editor can not deal with separate copper0 and copper1 layers
Here the layer order in AI.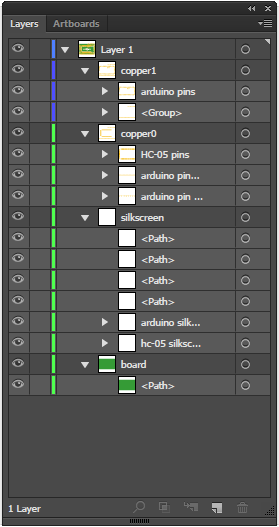 Any ideas? I already tried to search but could not solve my problem.